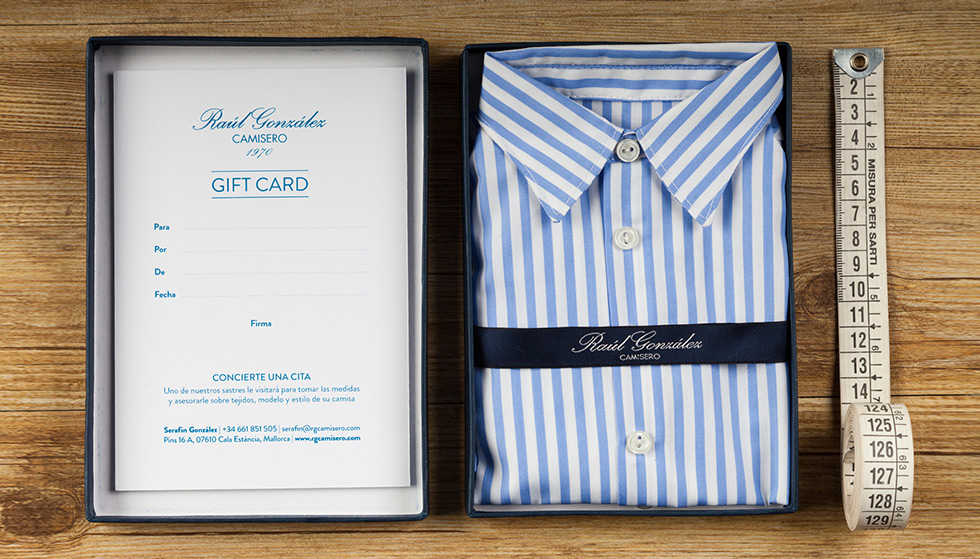 ---
How to make
an order?
Special moments like Christmas, anniversarys, promotions, graduations or any other day.
Our custom boxes with miniature shirts inside them are the perfect gift to surprise someone.
This is how it Works: Who ever receives this wonderfull box will be able to fabricate their own tailored to measure shirt.
We will personally contact the Box holder to arrange an appointement in order to take measurements, choose materials, collars, cuffs, buttons , embrodery and style of the shirt, always with primium quality.
Turn this smalll detail into a shirt that will always remind them of you. A garnement that will accompany them in elegant and distinct ocasions.
* The Price of the Gift Box is equivalent to 50% of the shirt´s value, Prices will vary according to the materials and embroidery chosen. Once the shirts are finished, and delivered , we will contact you to arrange the payment of the 50% outstanding.
---